Expanding color possibilities with dope-dyed fibers
Dope dyeing isn't merely a process – it's a solution that brings cost savings and color longevity to our customers' applications in protective apparel. Unlike conventional methods such as piece dyeing, this technique is more energy-efficient, conserves water, and results in significantly lower carbon emissions. In addition, dope-dyed fibers retain their vibrant color for longer, leading to extended use of garments, and cost savings. 
Teijinconex® technology extends color range
Teijin Aramid sees color as more than just an aesthetic element; color is an instructional signal that improves awareness in hazardous environments. With our latest Teijinconex® technology investment, we are now able to replicate approximately 75% of the Pantone color range. By integrating our new range of bright, informative colors into protective wear, workplaces become safer and more efficient spaces. Whether it's to indicate workers' roles, level of training, or inspections due, our expanded color range breathes life into protective apparel while enhancing visibility and safety. 
Teijinconex® – garment makers' first choice
Our flagship product Teijinconex® is designed for reliability and durability in challenging environments. With its diverse fiber types and variety of dope-dyed colors, it's an optimal fiber choice to satisfy global safety regulations requiring heat, flame and chemical resistance – ideal for a wide range of applications in safety gear. 
Visit our Protective wear page to explore how Teijinconex® can benefit your PPE.
Dope-dyed fibers bring better efficiency and quality
Our collaboration with TenCate Protective Fabrics reflects Teijin's commitment to adding value to our partners' applications. By supplying TenCate with our dope-dyed colored fibers for their Tecasafe® products, we're promoting the use of longer-lasting colors in safety fabrics. Our partners value the cost reductions, improved quality, and lead-time efficiencies that our colored fibers bring to their products.
Our dope-dyeing process increases the lifespan of the garment which lessens the environmental burden. This is what our innovative dope dye fiber technology is about – moving towards both increased safety and sustainability.
"Dope-dyed fabrics offer longer-lasting, more vibrant colors that add better value to the protective fabrics we create."
David Osbon, Global Product Manager, Industrial Safety, TenCate Protective Fabrics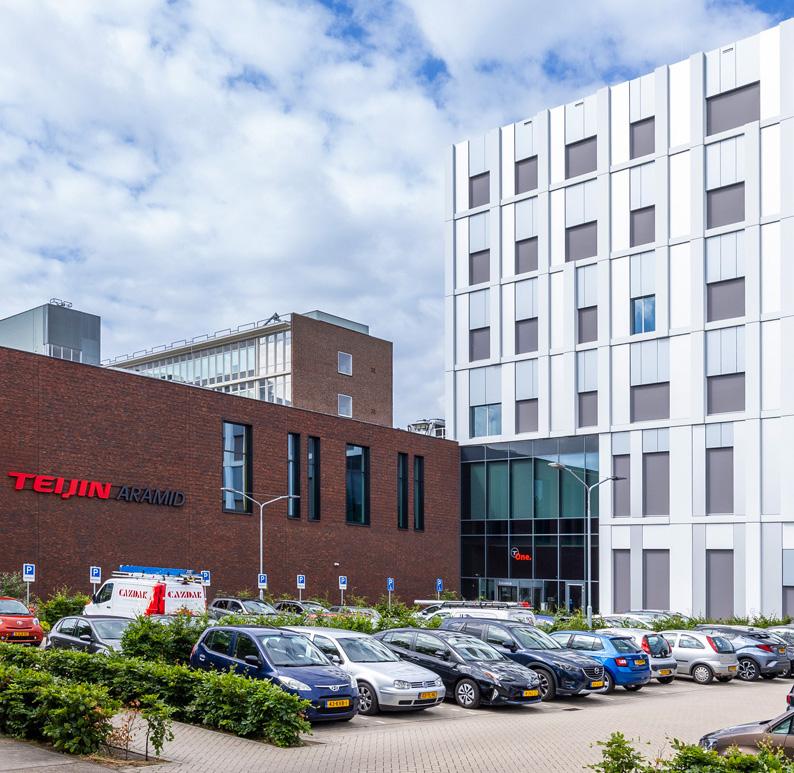 Get in touch
Discover the future of protective apparel with our dope-dyed fibers. For more information on how Teijin Aramid adds value to your safety wear, contact us.
Related news
As partners in a variety of industries that use our aramids in their products, Teijin Aramid actively participates in numerous events and trade shows. Discover more about these, along with updates on our work, here.